[Série] Bande-annonce de Dragons : Par delà les rives (VF) (Edit n°1)
Découvrez la nouvelle bande annonce riche en scènes inédites de Dragons : Par delà les rives. Un quatrième clip a été également dévoilé avec un Kranedur en action, ainsi que des nouvelles informations sur les nouveaux dragons à venir. Il nous reste plus que 8 jours d'attente avant les 13 premiers épisodes sur Netflix.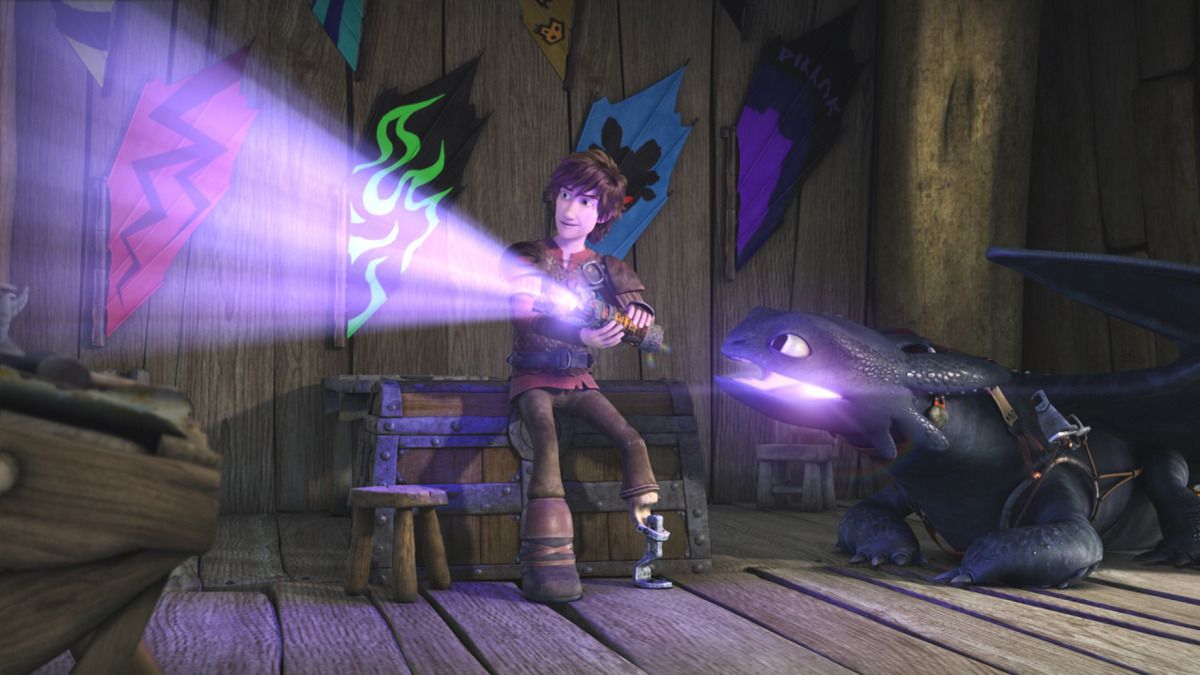 Image d'Harold et de Krokmou avec l'oeil du dragon, découverte sur Tumblr (malik-the-night-angel.tumblr)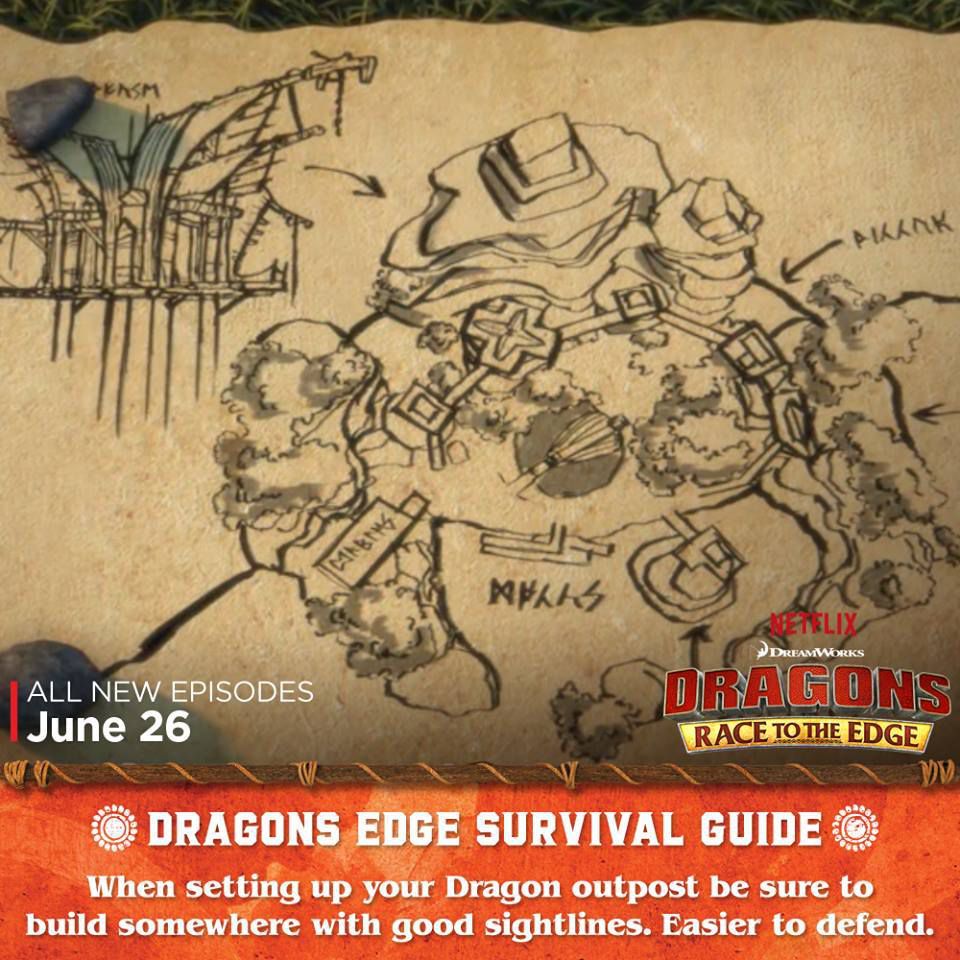 When searching the high seas for an island outpost to call your own, remember it's all about location, location, location!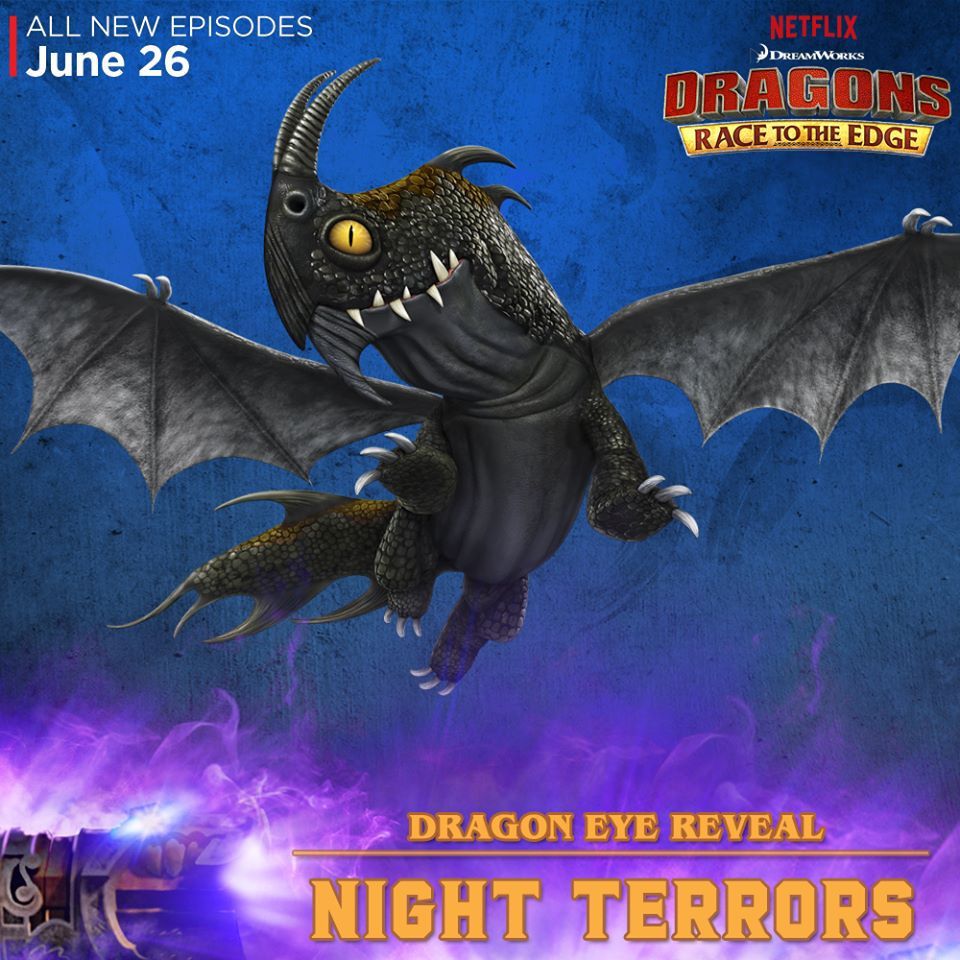 Night Terrors are a formidable force to be reckoned with when they're united. They are incredibly fast and strong fliers, and their ability to take the form of a larger dragon makes them a great threat to potential predators.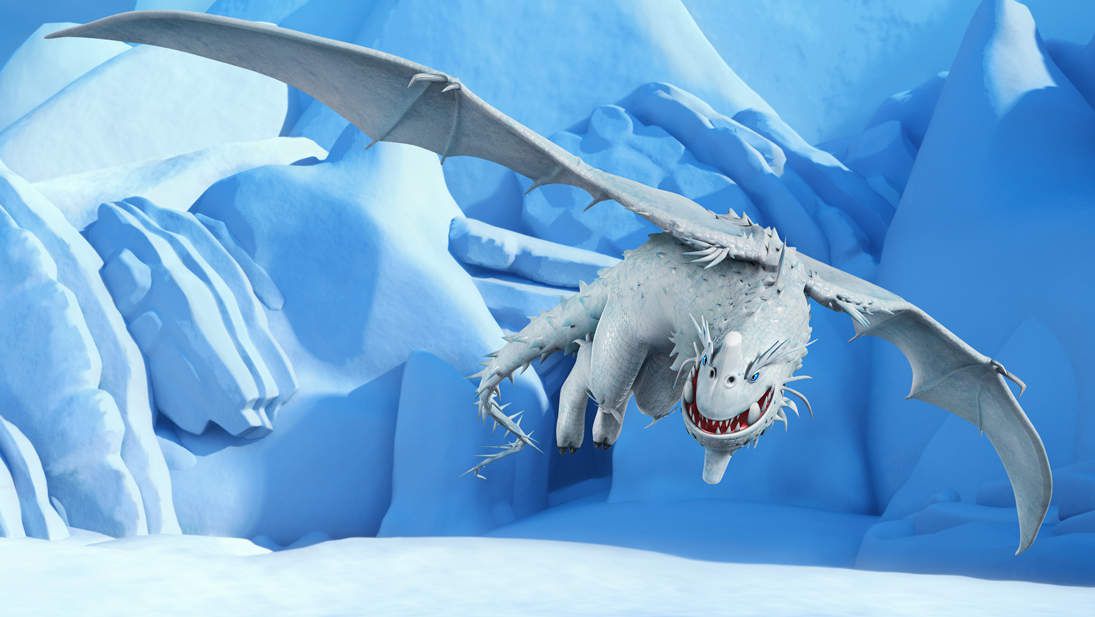 Snow Wraith

Snow Wraiths have no known vulnerabilities, making them a supremely formidable force to be reckoned with during battle.
The Snow Wraith has proven to be crucial to the Dragon Riders, as their teeth are the sole tool that can unlock the informative Dragon Eye device. These dragons were first discovered by Gothi during an expedition to Glacier Island, the only known habitat of the Snow Wraiths. Over time, Snow Wraiths have adapted to these desolate conditions in su...rprising ways, such as their all-white coloration that allows for natural camouflage in snowy conditions and an ability to grip onto ice using claws on their wings and tails.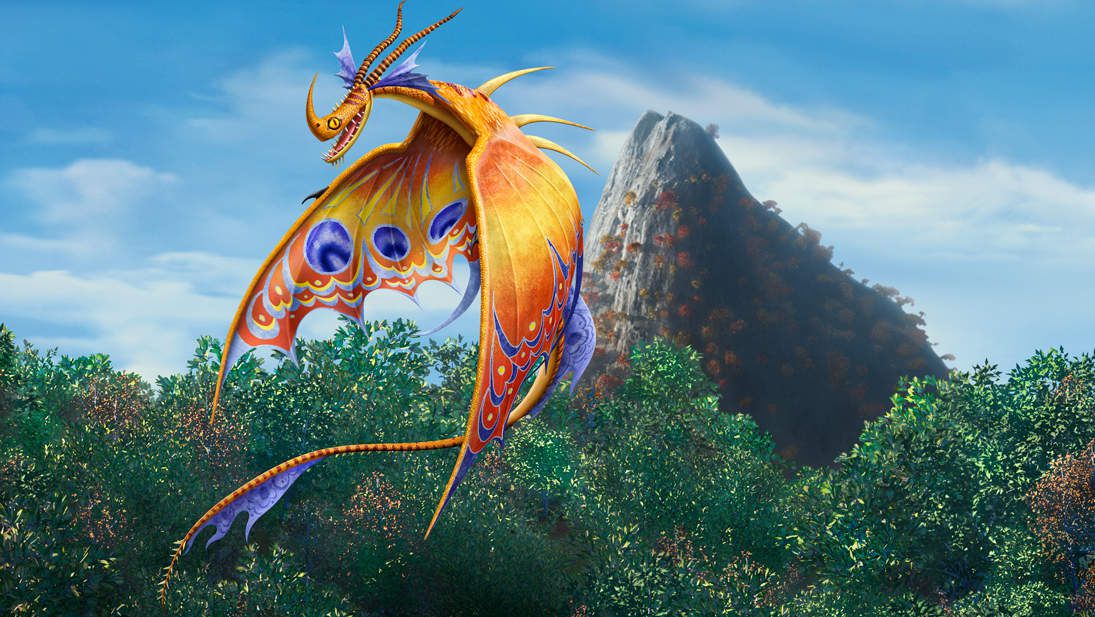 Death Song

Rather than shooting fire, the Death Song spits thick amber-like substance at its prey to form an impenetrable cocoon.
Although deceptively beautiful in appearance and melody, the Death Song has a lethal quality that is reminiscent of the Black Widow. Inhabiting a lush island beyond the archipelago, this dragon vocalizes its beautiful and hypnotic siren call in order to lure other dragons, which it then targets as prey. Rather than using fire to attack, the Death S...ong shoots out a liquid substance which traps and preserves victims as it hardens into a stiff amber cocoon that is penetrable only by flame. Typically, the Death Song chooses to entrap dragons only, but it also preys upon any humans unfortunate enough to make their way to its island. Its key weaknesses are Thunderdrums, which find themselves mostly immune due to the Death Song's lethal lullaby due to poor hearing, and small enclosed spaces which can render it vulnerable to its own song.
Dragons était également au festival Annecy, les participants ont eu la chance d'assister à la projection des deux premiers épisodes de la série.
DreamWorks Animation TV Head Talks 'Dragons: Race to the Edge'
(Image courtesy of Variety) While much of the big news at this year's Annecy Film Festival was focused on feature animation, there was also some attention payed to the TV side of animation ...
http://www.rotoscopers.com/2015/06/16/annecy-2015-dreamworks-animation-tv-head-talks-dragons-race-to-the-edge/